MOTUL CLUBMANS FIELDS LARGEST GRID, ENTERTAINS CROWD
The fourth round of the Motul Clubmans Championship was hosted at Zwartkops Raceway on 17-18 May that saw its largest field of competitors. Seven classes were represented, including an expanded Super Saloon's grid. With two practice sessions available on Friday, drivers were able to fine-tune their setup ahead of Saturday's qualifying.
On Saturday morning thirty-two competitors took to the track for the 15-minute qualifying session. With a grid as large as this, the circuit was buzzing with activity during the class-defining qualifying session. While most competitors had cemented themselves in their respective classes, some who had entered for the first time this season, had still to be classified as per their lap time. The 1974 Porsche of Ricard Schuhardt (RS Motorsport Botswana), now competing at his second event in Super Saloons, set the overall pace, taking up the top spot on the grid. Alongside him making up the front row was Class A pace-setter, and Round 3 sensation, Keagan Pottas (ATPM Honda Civic). Marius Jacobs, who was considerably quicker during Friday's practice, settled for the third position overall and second in the Super Saloon class.
The remainder of the Race 1 starting grid saw Bertus van Jaarsveld (VW Polo) lead out Class B, with George Economides (Wealth Avenue BMW 328i) the top starter in Class C. Class D qualifying honours went to Andre Diedericks (ELFTRANS MINI), Class E to Roland Hopkins (Rietchard Scrap Metal VW Golf Mk1) and Class F to Richard Hodgeson (VW Golf Mk1).
Race 1 saw a lightning start from Jacobs, who managed to get the jump on Schuhardt and Pottas into Turn 1. Jacobs, who leads the Super Saloon championship standings, held onto the lead for only a few laps before being passed by Schuhardt, having much more grip available running larger wheels and slicks. Pottas, who took overall victory at the previous Phakisa round, led Class A, with Brummer and Van Jaarsveld squabbling over the Class B honours. Brummer, however, suffered a technical issue on Lap 3, forcing him to retire his normally-aspirated VW Polo. With a subsequently safety-car deployed, the field was again bunched up, with a shortened 6-lap race to the finish.
Class C and D saw some of the most competitive racing on the day with 14 competitors across both classes. It was however the ever-green Economides who reigned supreme in Class C and the consistent Duane Brown (Brown's Auto Ford Fiesta) in Class D who finished top of the podium. Keanu Venter (Acrotek LR Supplies VW Golf Mk1) and David Potgieter (AllWagen & 111 Plumbers VW Golf Mk2), good friends off-track, resumed their season-long on-track Class E rivalry with Venter getting one over Potgieter. In Class F, debutants Almero van Eck (Taurus VW Golf) and Reno van Heerden (Glock VW Polo), finished first and second respectively, ahead of Richard Hodgson (VW Golf Mk1).
With dusk approaching, Race 2 got underway behind the pace-car. At the lights, it was Jacobs who took advantage of the clear track ahead, having started in front. Schubardt, who started from the back of the entire field (having not made it into the pre-race paddock in time following his participation in the previous race also), was careful in negotiating his way through the slower-paced cars, who themselves were battling for position. At times, there were four cars abreast heading into a turn. Pottas meanwhile slowly closed the gap to Jacobs and later benefitted from a safety-car period, brought out by a stranded Wayne Lebotschy on the outside of turn 8. Lebotschy (VW Golf Mk1) has been unfortunate on numerous occasions so far this season, with the latest seeing a control arm rose-joint fail on his car.
Once the safety car pulled in, it was a one-lap dash for the line. Pottas, who was now on the rear bumper of Jacobs, made the winning pass into Turn 5, a popular overtaking point at Zwartkops. Jacobs was unable to challenge and Pottas claimed his fourth consecutive Class A win since entering his turbo-charged Honda Civic. Jacobs took the Super Saloon Class win followed closely by Schubardt, who drove brilliantly to pass the entire.
Despite suffering another technical issue mid-race, Brummer brought it home in the first position ahead of Van Jaarsveld in Class B, while Ismail Peck (National Hotrods Mzansi Honda Civic) took the Class C win. Brown made it two wins for the day in Class D and Venter also did the double in Class E. Loukie Verway (ELFTRANS VW Golf Mk2) claimed the victory in Class F.
Overall results (top 3) for Round 4 of the Motul Clubmans Championship:
Class A: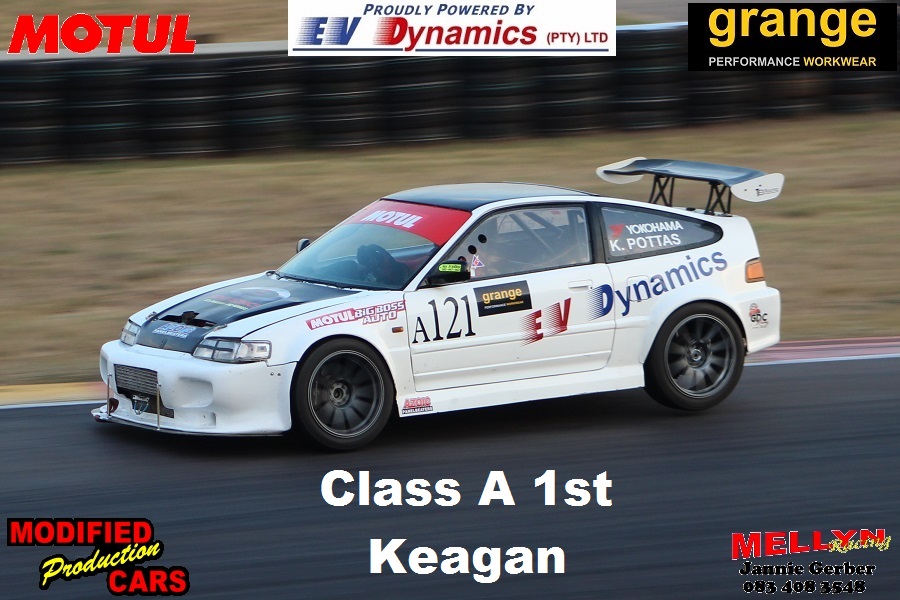 Keagan Pottas
Ian Ehlers
Class B: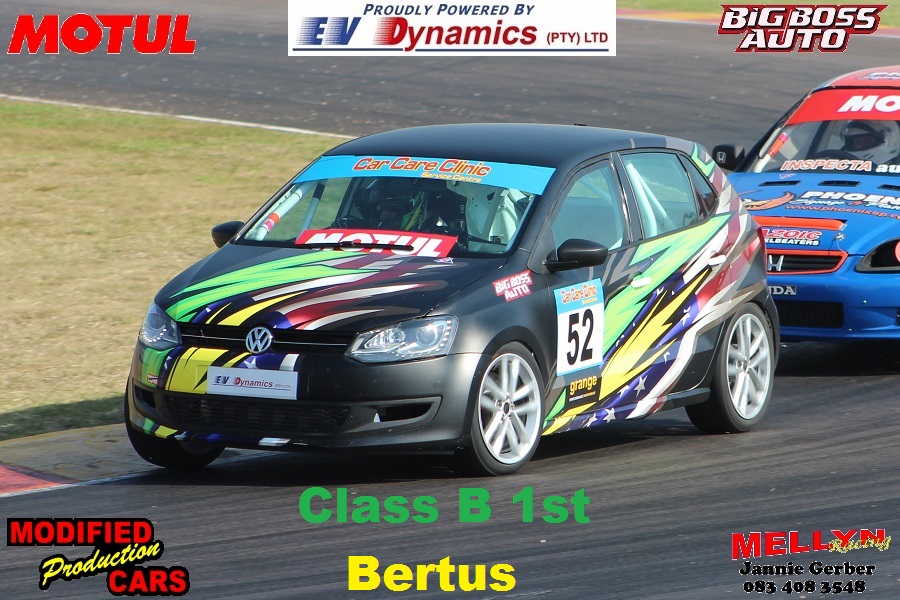 1. Bertus van Jaarsveld
2. Dewald Brummer
Class C: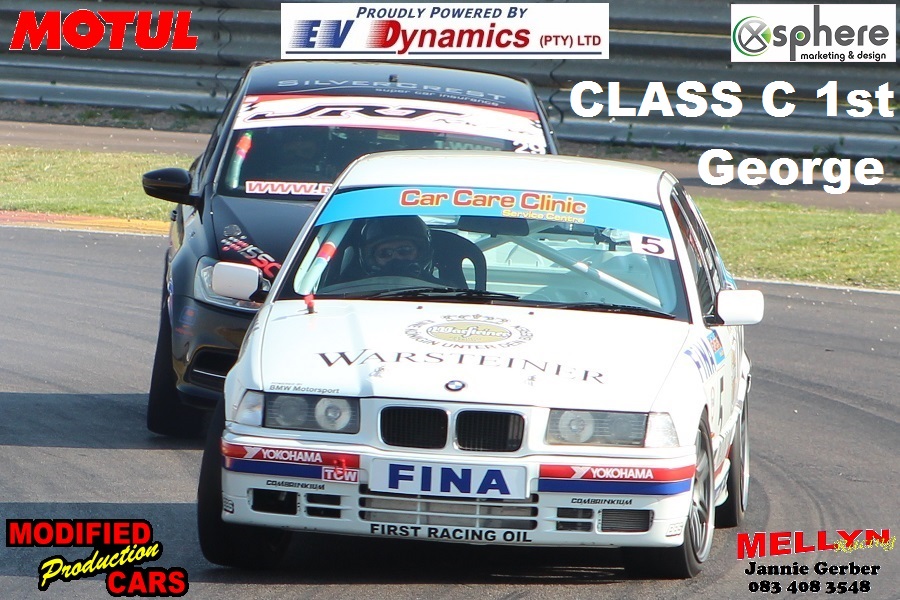 1. George Economedes
2. Dirk Lawrence
3. Ismail Peck
Class D: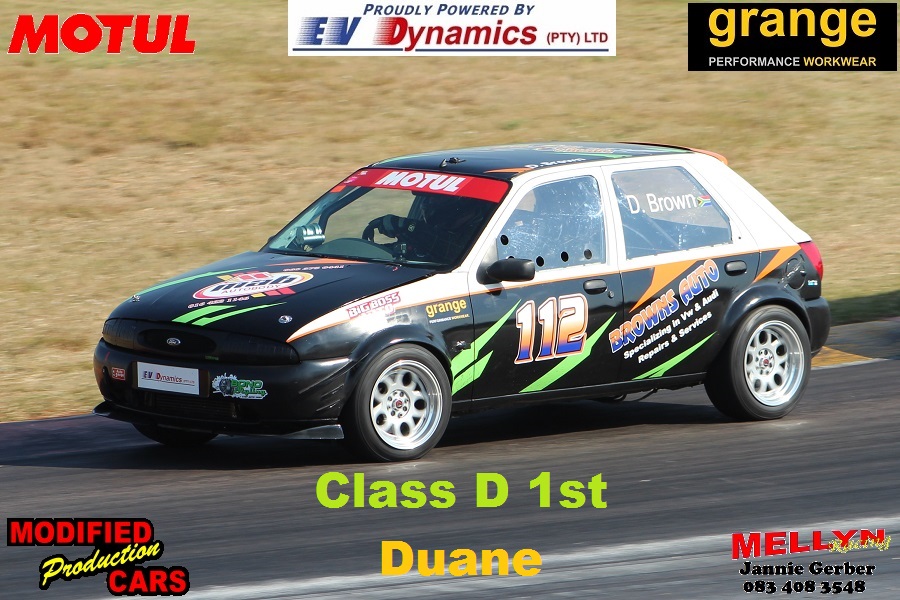 1. Duane Brown
2. Lenard Archer
3. Roland Hopkins
Class E:
1. Keanu Venter
2. David Potgieter
Class F:
1. Almero van Eck
2. Reno van Heerden
3. Richard Hodgson
Super Saloons: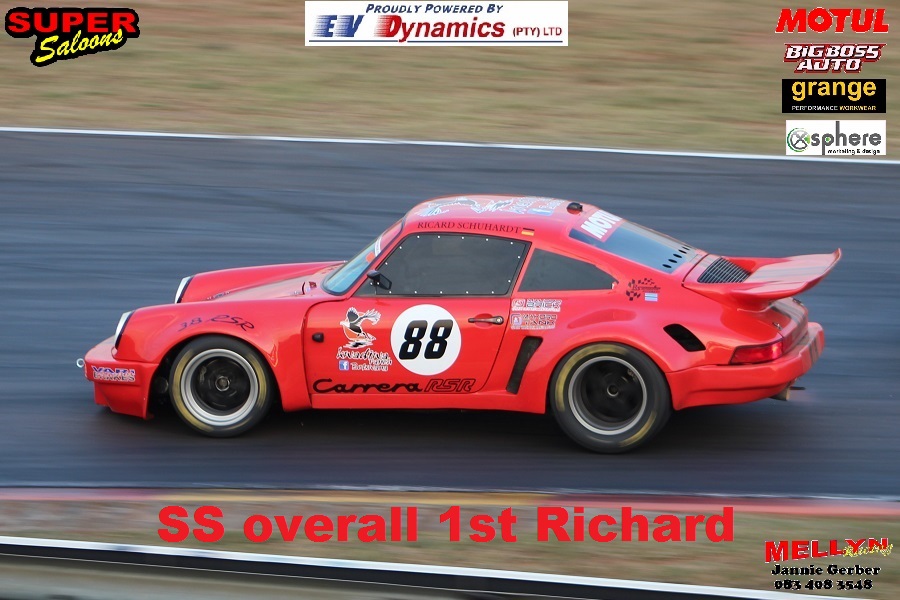 1. Ricard Schuhardt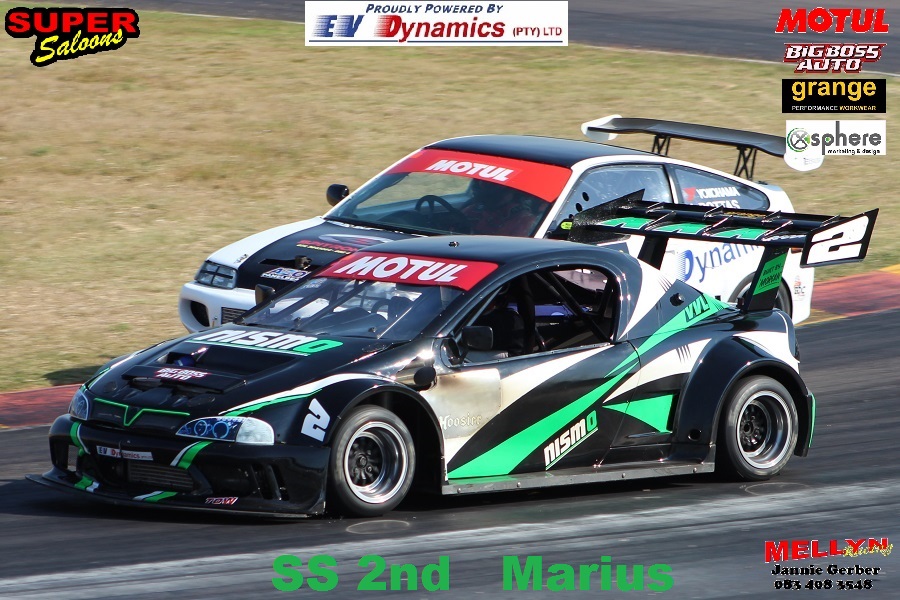 2. Marius Jacobs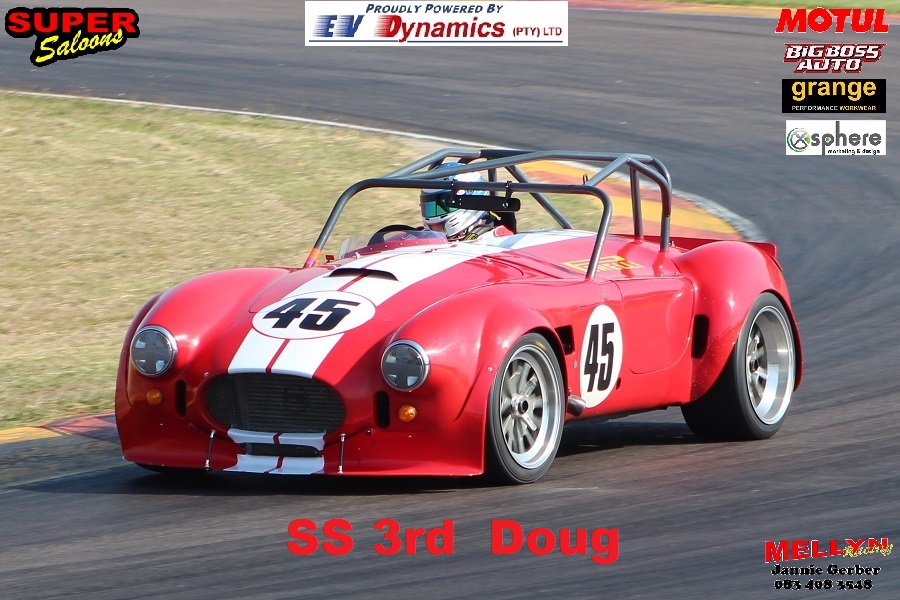 3. Doug Fear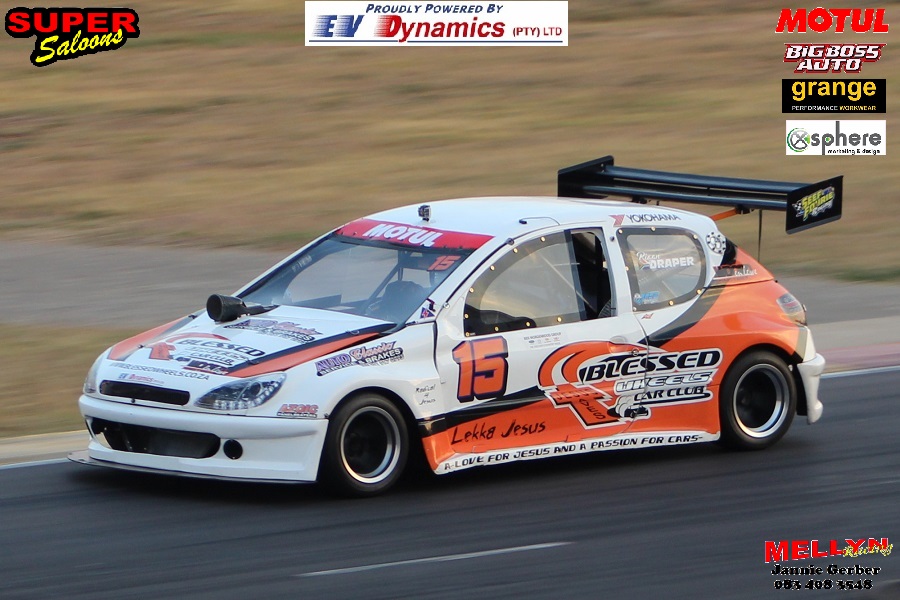 The 2019 Motul Clubmans Championship is run as part of the ever popular, regional EV Dynamics Inland Championship and is contested over nine rounds. The next round of the championship will be hosted at Dezzi Raceway in KZN on a date that will still be confirmed.
Raymond Cornwell
Motorsportfanatix